Budweiser Events Center | Loveland, Colorado
Lindsey Stirling, the award-winning electric violinist, is on the road again! She will be performing her latest holiday themed album "Snow Waltz" on Thursday, December 15th 2022 at the Budweiser Events Centre. This centre, which was opened in September 2003, can seat 7 200 people, which is perfect for this talented entertainer's latest tour, also entitled "Snow Waltz". As an artist who began her career on YouTube, she has gained over 13 million followers to date, and loves to really engage the audience in many live shows. This is one you do not want to miss out on! Hurry and get your tickets now!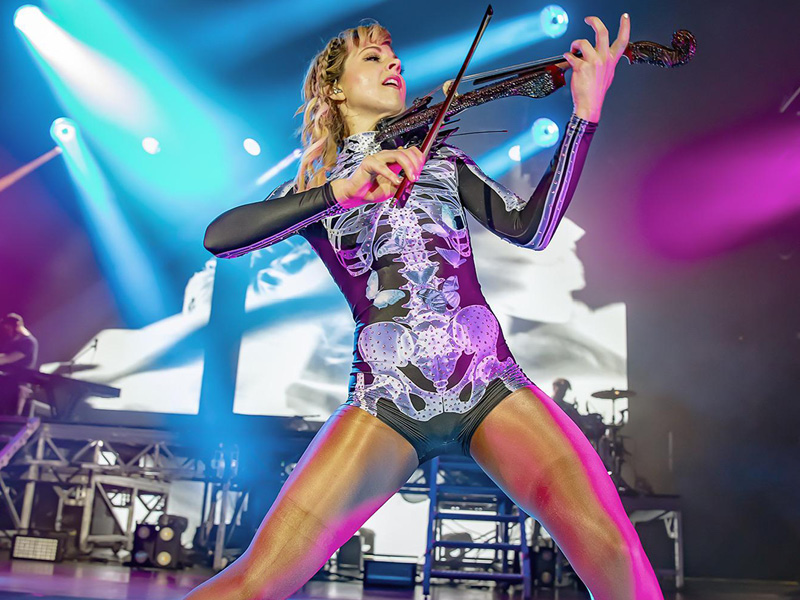 Lindsey Stirling is finally on tour again, presenting her latest album, "Snow Waltz". This is her second holiday themed album and her fourth Christmas themed tour, where she will be travelling around North America. She begins in Texas in November, and then will end in California in December.
She is an incredibly multi-talented artist, where her shows are extremely visual, and she performs the most uniquely choreographed violin performances anywhere. Starting at 5 years old, she had her first violin lessons, before progressing to a rock band in high school, she also discovered her fascination for dance. As a quarter finalist in America's Got Talent 2010, she impressed the judges by incorporating her dancing whilst playing the violin. "It is very unnatural to dance whilst playing the violin… but now it is part of my expression and comes naturally" she explains. After completing her first world tour in 2013, then her second in 2014, she was featured on the Forbes list '30 under 30' as one of the top thirty recognized celebrities under the age of thirty.
If you are looking for something heart-warming to do in these chilly winter months, this is one concert you do not want to miss! Get your tickets now!