Budweiser Events Center Information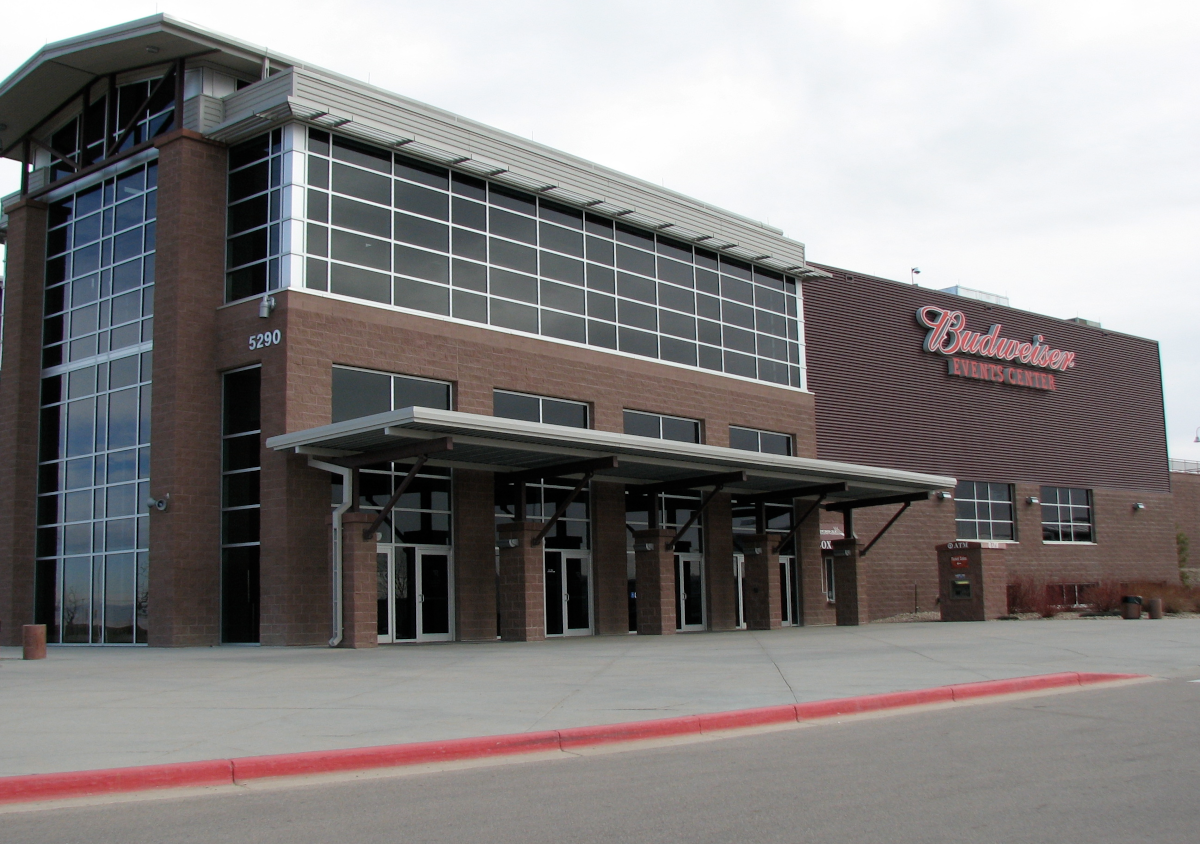 When the Colorado Eagles needed a venue to call home, the Budweiser Events Center took up the charge. Construction began on August 26, 2002, and was completed just over a year later on September 20, 2003, with an opening exhibition match between the Colorado Avalanche and the Florida Panthers. This sold-out game helped set a standard for sold-out hockey games that was matched by the Colorado Eagles minor league hockey team, that had a record-busting streak of 145 consecutively sold-out regular-season games. The Colorado Eagles would go on to sell-out 181 consecutive games, including playoff games, during their first few years of operation. This incredible streak shows how dedicated Colorado fans are to the Eagles and why hockey fans have to order tickets early to the Budweiser Events Center.
The venue is also noted for playing host to the 2009 Central Hockey League All-Star Game as well as playing host to some of the biggest names in music, comedy, and performance art and entertainment. These include performances by Widespread Panic, David Bowie, Yes, ZZ Top and comedy shows by Ron White, Carlos Mencia, Gabriel Iglesias, and Larry the Cable Guy. The venue has also attracted performances by Cirque Du Soleil, Ringling Bros Barnum & Bailey Circus, Sesame Street Live, and Disney on Ice.
All of these events are part of the Larimer County Master Plan to transform Larimer County into a center for event and entertainment complexes in Colorado. The Ranch, as this congregation of venues is called, has been successful in attracting local and national events that have found success with visitors from in and out of town. The Ranch, which includes the Budweiser Events Center, is constantly changing and adapting to the growing needs of Colorado's community, and Budweiser Events Center is a proud part of this movement.
So when you visit the Budweiser Events Center, you aren't just coming for great entertainment at one of their many live shows or sporting events, you are taking part in the history of one of Colorado's fastest-growing entertainment centers.
See the below pages for further information on the Budweiser Events Center:
Budweiser Events Center Parking:
Read about parking options and rules at the Budweiser Events Center.
Ticket Policies:
Read about the industry leading ticket guarantee and ticket authenticity policies when purchasing from tickets via this website.
Budweiser Events Center Seating Chart:
View the Budweiser Events Center seating chart and read information on the various seating options.