Budweiser Events Center Seating Chart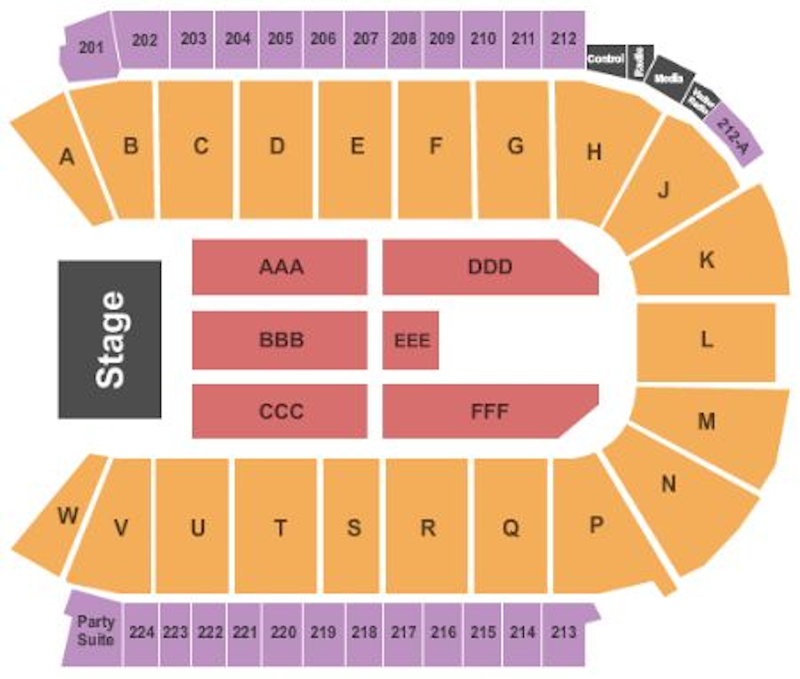 The Budweiser Events Center is a multi-purpose venue with seating that can be customized for the needs of an event or show. The attached image shows the concert arrangement, which best matches all arrangements. During sports games, the stage and orchestra section of seats will be used for the athletic competition.
Seating is arena style with spacious and cushioned seats that offer arm rests in most areas of the venue.
NOTE: Depending on the type of event, the seating configuration may change . Always check the individual seating map displayed for your chosen event when selecting your tickets.
Reserve your desired seats today by purchasing your tickets while they last. Visit the Budweiser Events Center schedule to see all upcoming events.
To view the ticket & refund policies please visit the ticket information page.